---
Venue Address
101 S. Madison Street
Bloomington, IL 61701
(Illinois)

View Map
---
Venue Information and Details
Parking Details
There are three (3) main parking garages downtown Bloomington. • Lincoln Lot - On corner of US BUS 51 North/East Street and Front Street - 906 Available spaces • Market Lot - On corner of Center Street and Market Street - 550 Available spaces • Grossinger Motors Arena Lot - On corner of Olive and Lee Streets - 275 Available spaces
Phone Details
309-434-2679
Open Hours Details
Monday-Friday 11am to 5:30pm Saturday (Event days only) 12pm thru start of event Sunday (Event days only) open 3hrs prior to start of event.
Accessible Seating Info
All ADA seating requests handled through the Box Office at 309-434-2679
Children Seating Details
All patrons age 2 and over must have a ticket. **Age limit will vary by event on occasion.
Grossinger Motors Arena Seating Chart
This seating chart for the Grossinger Motors Arena is an approximation of the seating arrangemnt at the venue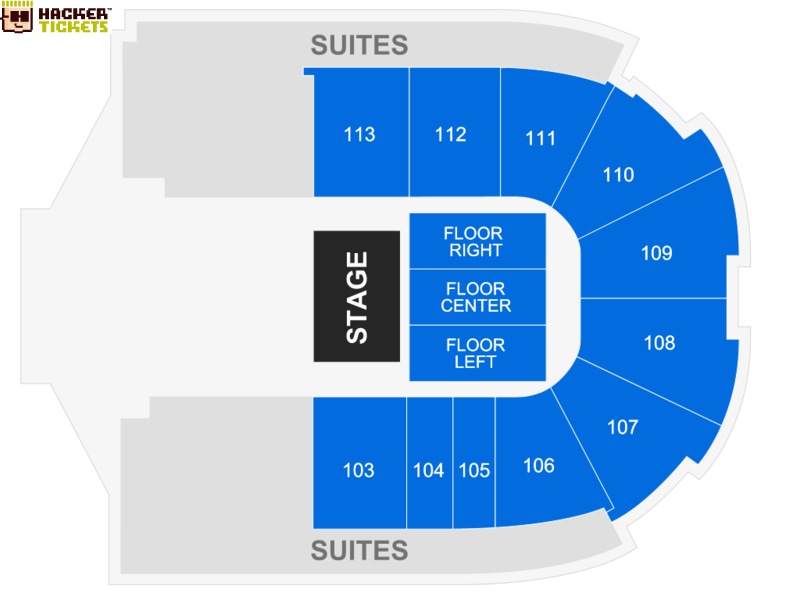 ---
Upcoming Events
A list of the next upcoming events playing at the Grossinger Motors Arena - Bloomington.
Other Venues Like This