---
Venue Address
2600 N. 10th Street (Hwy 336)
Hidalgo, TX 78557
(Texas)

View Map
---
Venue Information and Details
Open Hours Details
Box Office Location: The box office is located ON THE FRONT OF THE State Farm Arena facing 10th Street. Box Office Phone Number: (956) 843-6688 Box Office Hours: Monday – Friday, 8:30am – 5:30pm Saturday - Open at 12 noon ONLY if an event is scheduled Sunday – Open at 12 noon ONLY if an event is scheduled Open 10:00 am for Saturday show on-sales
Accessible Seating Info
Accessible seating is available at State Farm Arena. For additional information regarding the availability of accessible seating please call the Dodge Arena Box Office at (956) 843-6688.
Children Seating Details
Discounted ticket prices for kids are sometimes available for various shows. Age restrictions and the amount of the discount vary by event and are at the discretion of the touring act.
Payne Arena Seating Chart
This seating chart for the Payne Arena is an approximation of the seating arrangemnt at the venue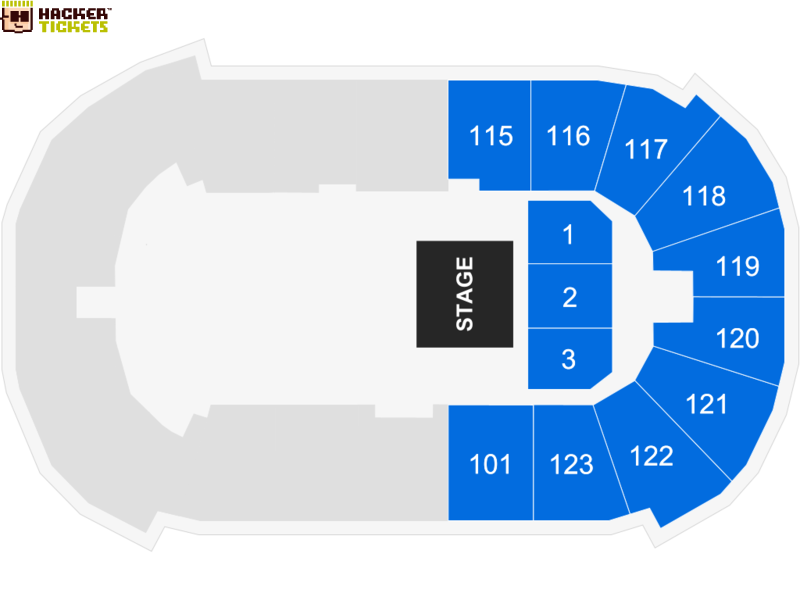 ---
Upcoming Events
A list of the next upcoming events playing at the Payne Arena - Hidalgo.
Other Venues Like This